Our company profile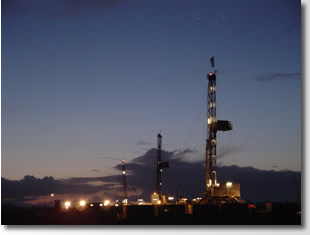 The GEO-data association for Logging Services understand themselves as service companies, specialized in the processing and developing of solutions for demanding geoscientific, technical projects and problems. Highest priority is given to a client oriented evaluation of the commissioned assignments and to the provision of support for the client during the complete course of the project.
For this reason, we are continuously improving the knowledge and experience of our employees. Dependent on the nature of the project we organize the processing of the work in a way that ensures safety, efficiency, quality and client satisfaction.
The independent nature of the whole company is guaranteed by the fact that no other companies or groups of interest are represented in GEO-data GmbH. The company is shared and run by eight associate partners who are all actively employed within the company.
The interdisciplinary structure of the company's permanently employed staff enables us to offer an extensive range of geoscientific and consultant services:
Mud-Logging-Service primarily employed on oil, gas, caverns, and geothermal wells.

The provision of well site data acquisition systems (Drilling Monitoring System) used for drilling technical optimization and safety at the well site.

User oriented software development for the oil- and gas industry.

The provision of competent personnel for demanding tasks in the oil- and gas industry

General geology.